CHEVROLET GOOD DEEDS CUP
---
---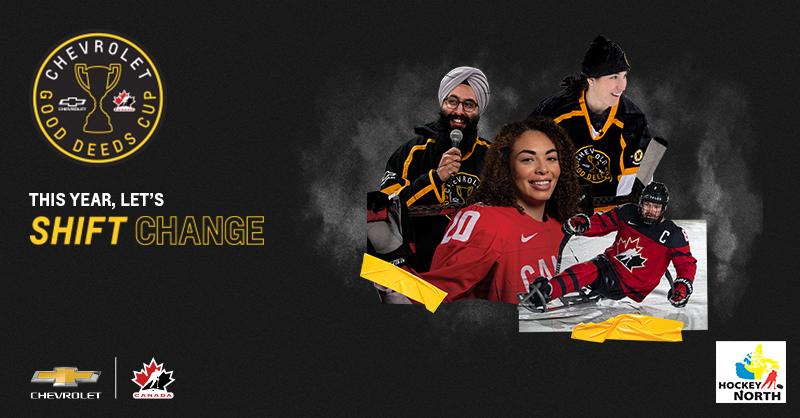 ---
We want to Shift Change in hockey through Good Deeds that help get more people from all backgrounds and abilities into the game we love, so more people have the chance to play.
DUE TO COVID-19 RESTRICTIONS IMPOSED ACROSS THE COUNTRY, WE ARE EXTENDING THE SUBMISSION DEADLINE TO FEBRUARY 27, 2022.
1 - Ensure your minor hockey team is U11, U13 or U15 and registered with Hockey Canada. All teams must follow public health guidelines pertaining to COVID-19 protocols in their province to ensure proper safety is met when conducting their Good Deed.
2 - Rally your team together for a brainstorm session to decide on the best Good Deed to Shift Change in your community. Have your Good Deed approved using the pre-approval form.
3 - Do the Good Deed and rally your community together! Make sure to record the progress. We want to see a 30 second to one (1) minute long video to see your Good Deed in action.
4 - After receiving your approval from Hockey Canada, submit your video link into the competition and share your entry on your teams' social networks so that we can cheer you on!
More information can be found HERE.